School Fees
2018 School Fees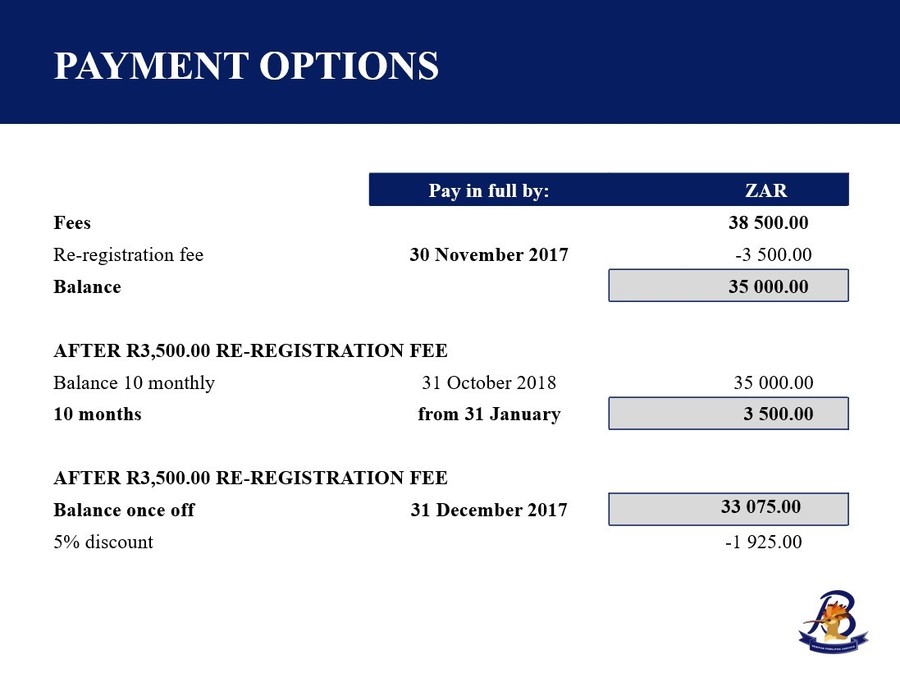 All payments to the school can be made at the fees office or directly deposited into the schools bank account. Please use your child's student number as a reference.
The school banking details are as follows:
Bank: FIRST NATIONAL BANK Branch: 260950 WIERDA VALLEY Account Number: 58820028497
Please fax proof of payments to: 086 5020 945 or email to finance@bryanston.com
PLEASE ADD YOUR CHILDS 'SCHOOL ADMIN NUMBER AS A REFERENCE.