Bryanston High School Relay Team Break Record at Athletics Prestige Competition 2015
Team Bryanston, the phenomenal Bryanston High School Athletics Team of 2015 that have been setting fields ablaze all season, took first place at the annual B League Inter-high Athletics meet on 04 September, 2015. This means that Bryanston High School has been promoted to compete in the A League in 2016, it also meant that our athletes who placed first and second in their races at Inter-high were invited to compete at Prestige on 8th of September.
Team Bryanston once again had some outstanding results, with many of the athletes taking home medals. Perhaps one of the proudest moments for Team Bryanston was the U14 Boys Relay Race. The U14 boys team from Bryanston High School not only won the race but broke the Prestige record for the fastest time in this race.
Well done to all of the Prestige medal winners! Go Team Bryanston!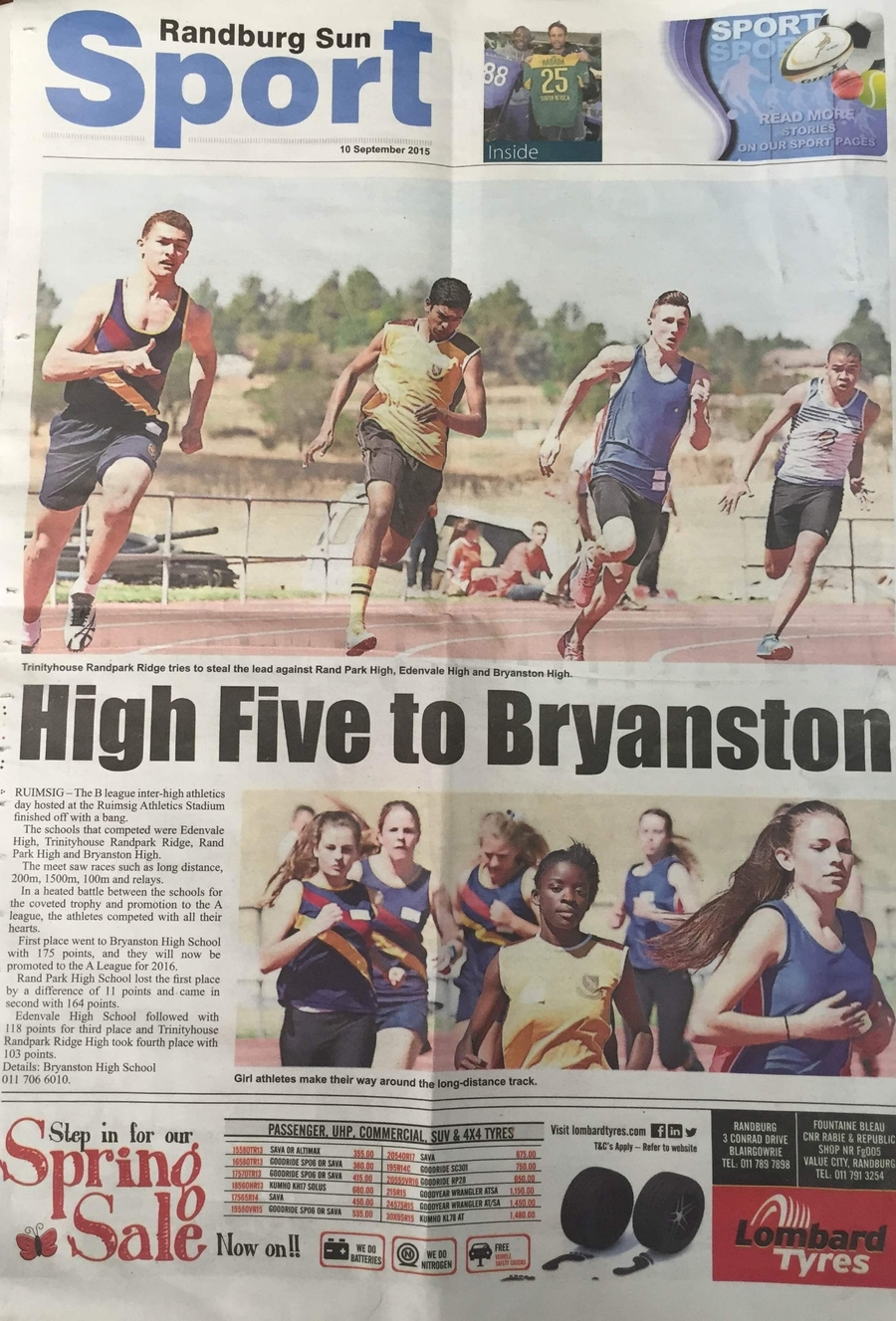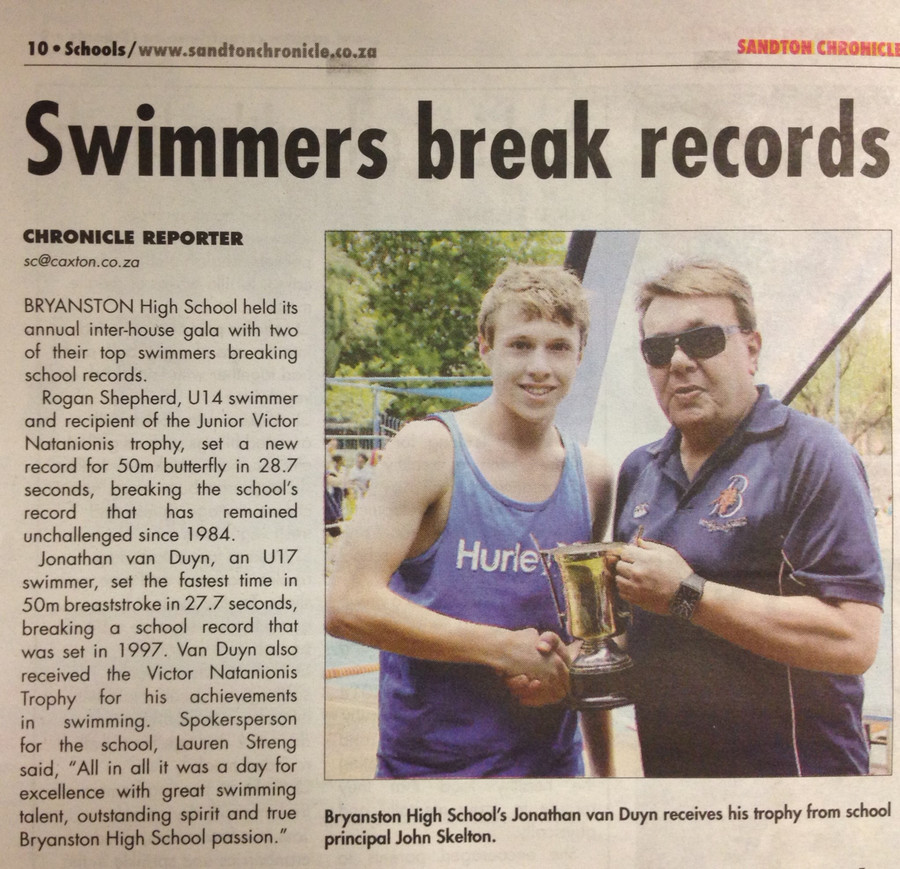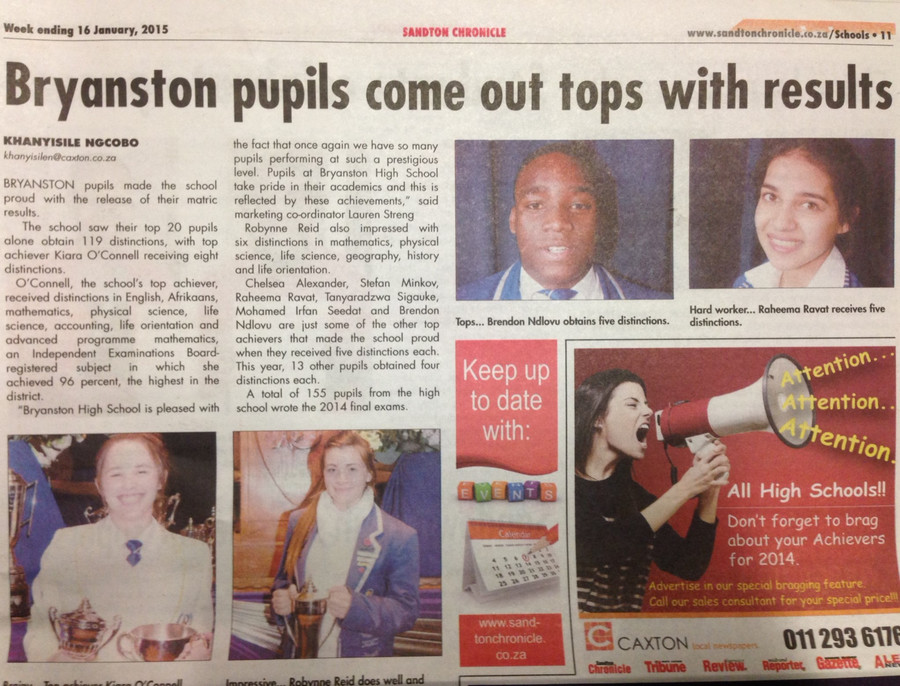 High Five to Bryanston.

Article published in Randburg Sun. Week ending 10 September, 2015.
Swimmers break records.
Article published in Sandton Chronicle. Week ending 06 February, 2015.
Bryanston pupils come out tops with results.
Article published in Sandton Chronicle. Week ending 16 January, 2015. Author: Khanyisile Ngcobo.