Welcome to Bryanston High School's website!
BRYANSTON HIGH SCHOOL
..is a dynamic and progressive educational institution that aims to provide the best possible education to the students under its care set within the parameters of sound values and a disciplined environment... Read more in our Principals message.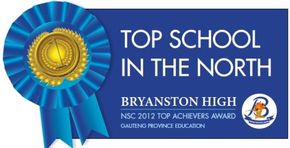 Latest Bryanston Events
There are currently no events.
Calendar page: Bryanston >>