2019 SCHOOL FEES
As per the South African Schools Act 1996 (No. 84 of 1996) and Government Notice No. 1293 of 12 October 1998, Bryanston High School is a Section 21 FEE PAYING School.
The Bryanston High School fees for the 2019 academic year are R43 200 for Grade 8 and R41 200 for Grade 9-12. School fees are due and payable in full, in advance, in the January of the year that they fall due. Written arrangements may be made to extend payment in terms of the options as defined by arrangement with the school and are briefly outlined below.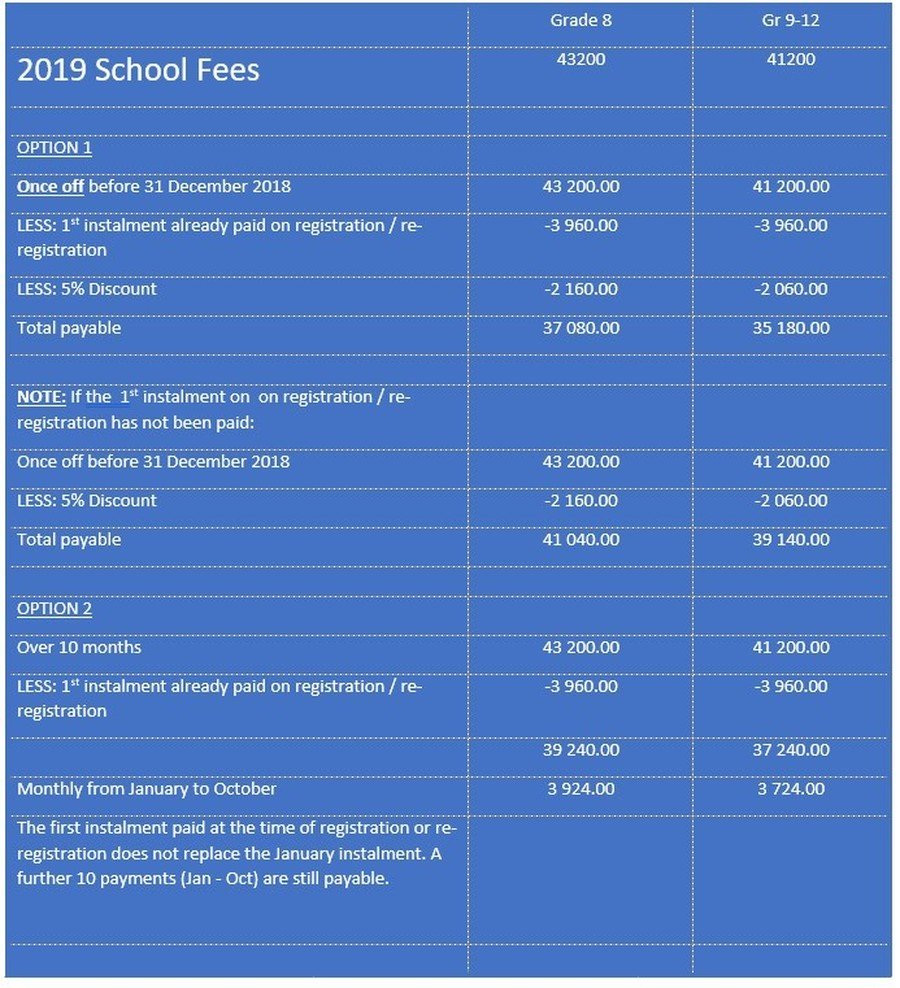 All payments to the school can be made at the fees office or directly deposited into the schools bank account.
The school banking details are as follows:
Bank: FIRST NATIONAL BANK
Branch: 260950 WIERDA VALLEY
Account Number: 58820028497
PLEASE ADD YOUR CHILD(S) STUDENT NUMBER AS A REFERENCE.
Please fax proof of payments to: 086 5020 945 or email to finance@bryanston.com